Have you always wanted to get a hot tub, but aren't sure if you have the space for it?
Believe it or not, there are a number of small hot tubs that are perfect for more modest backyard spaces, patio areas, and decks.
If you have limited space but would love the benefits that a hot tub can provide, read on to learn more about some of the 2-3-person hot tubs for sale at Imagine Backyard Living in Scottsdale.
The Best Small Hot Tubs for Smaller Backyard Spaces
Capri®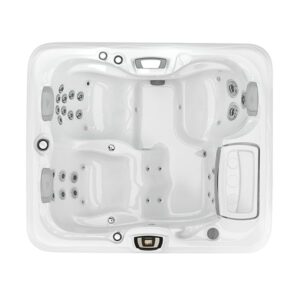 Dimensions: 69" x 82" x 30.5"
Sit back, relax and enjoy your spa experience inside the soothing waters of the Capri® hot tub from Sundance® Spas. Stretch your legs and let your stress from the day wash away thanks to spacious seating and an enjoyable Swedish-style massage.
Unique wrist jets can help to ease tension held in muscles stretching from your shoulders to fingertips, which is especially helpful for those who suffer from physical conditions like arthritis.
Whether you're installing this hot tub on your deck, patio, or inside the house, it can make the perfect addition to just about any lifestyle.
Features include:
3 ergonomic seats
21 hydromassage jets
Lounge seat
Accu-Ssage™ Therapy Seat
CLEARRAY® UV-C Technology and filtration
MicroClean® filters
Learn more about the Capri® hot tub today.
J-315™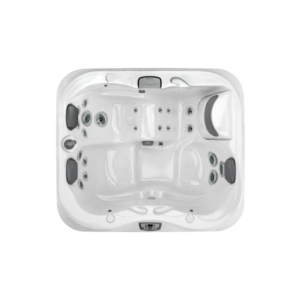 Dimensions: 76" x 66" x 32"
If you're looking for the perfect spa to fit into your smaller backyard space, look no further than the J-315™ from Jacuzzi® Hot Tubs.
Whether installed onto your patio or built into your deck, the J-315™ can provide you with both entertainment and relaxation 365 days a year.
Features include:
Ergonomic, open-concept seats for 2-3 people
21 hydromassage jets
Lounge Seat
8 FX Jets
ProClarity Filter
J-315™ Circulation Seat
J-315™ ProAir LoungeSeat
Learn more about the J-315™ hot tub today.
Small Hot Tubs at Imagine Backyard Living
Visit our Scottsdale showroom to earn more about our wide selection of hot tubs for sale.
Along with our variety of 2-3-person hot tubs, we also have swim spas, patio furniture, backyard accessories and essentials, backyard kitchens, and everything else in between.
Find the best backyard spa for you with help from our experts.
Want to learn more? Take a look at some of the other articles in our online blog and resource center:
For more information, contact us today. We have a wide selection of backyard spas and hot tub accessories for sale.