Innovative Hydroxyl-Based AOP for Hot Tubs and Swim Spas Sanitation
The Clear Comfort CCW25™ AOP system for hot tubs and swim spas offers a simple and convenient solution to achieve superior water quality with chlorine levels comparable to drinking water. It utilizes our patented Hydroxyl-Based AOP Technology to provide the optimal balance of cleanliness, healthiness, and a refreshing water experience.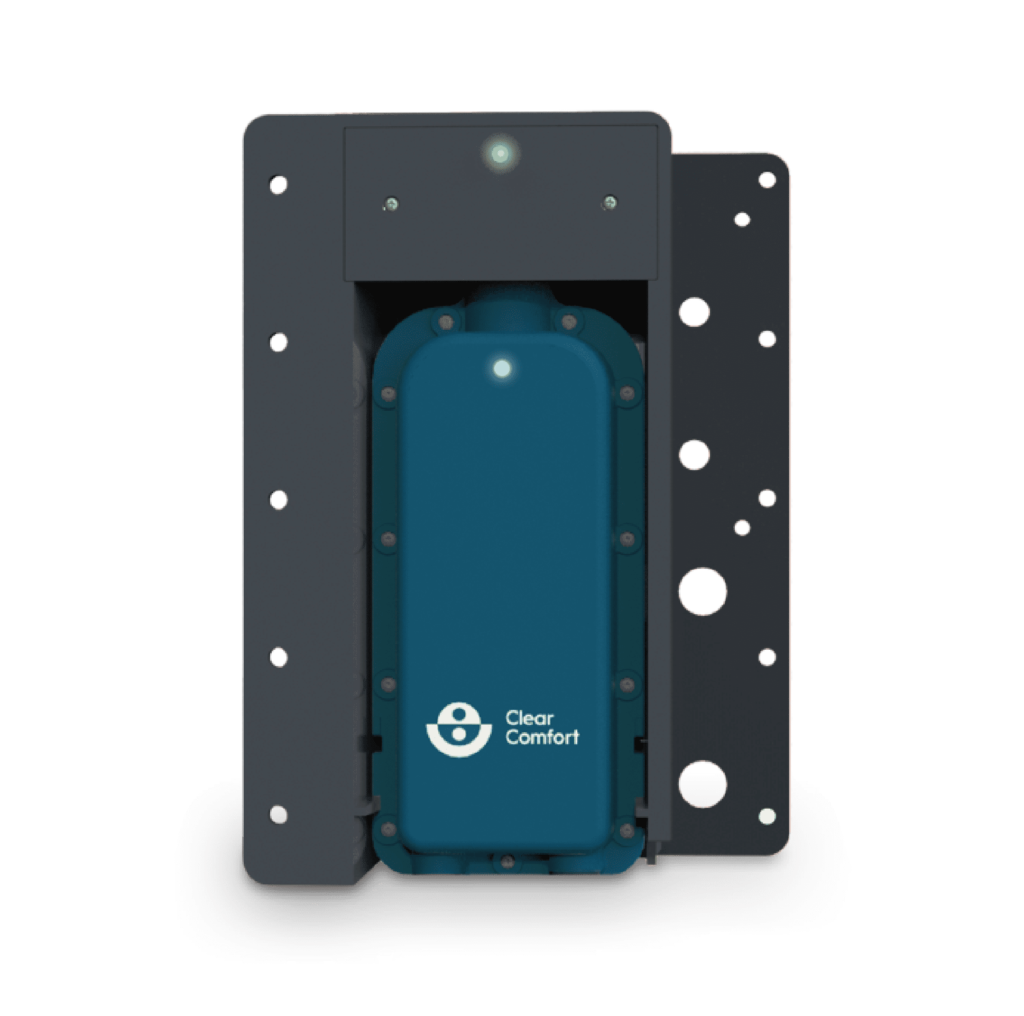 Experience the Clear Revolution in Spa Water Care
Features of the Water Treatment System
Explore the Award-Winning Clear Comfort CCW25 AOP System for Hot Tubs and Swim Spas.
Relax and Immerse Yourself in the Finest Water Experience
Experience the luxurious sensation of clear, pure water with Clear Comfort's low-chemical water treatment system. Feel the delicate softness on your skin, the refreshing transformation for your eyes and hair. Embrace the elimination of disinfection by-products, allowing you to breathe deeply, free from the overwhelming scent of chlorine.
Softer, silkier water
No chemical odor
No red eyes
Designed for Ownership of Hot Tubs and Swim Spas
Immerse Yourself in the Finest Full-Flow Water Treatment with a Flexible Design that is Effortless to Integrate, Use, and Enjoy.
The CCW25 system prioritizes your health and wellness, offering a simplified spa water care routine. Experience water that not only feels amazing but also looks pristine, all while eliminating the need for handling toxic chemicals after each use.
Complete the form and one of our specialists will be in touch with you shortly.