Climate-Control for Superior Outdoor Comfort
Imagine Backyard Living can help you cool your backyard living space in the summer and warm it in the winter. MistAmeric® is the finest misting system available and can help cool your space up to 30 degrees in the summer. For heating, Bromic Heating's products enhance the ambience and aesthetics of your backyard environment while ensuring the perfect temperatures for any patio or outdoor space year-round. Stop by our showroom to see the unique systems in action. Extend your outdoor season and enhance the ambience and "livability" of your backyard environment with a temperature-controlled space today.
Benefits of a Temperature-Controlled Patio
Imagine the refreshing feel of a cooling mist on a hot summer day or imagine the toasty feel of radiant warmth on a chilly night. Patio cooling and heating options offer a number of associated benefits, such as:
Our Patio Cooling and Heating Partners
Heliocol West is the only solar PV electric contractor in Arizona to specialize in solar domestic hot water and solar pool heating and has promoted the use of hybrid solar energy (the use of two or more solar technologies) for more than two decades.
As an exclusive, factory-authorized dealer of Heliocol solar pool heating products, Heliocol West provides installation and service to homeowners and large-scale commercial clients. All of the company's factory-trained technicians are certified by the Arizona Solar Industries Association.
Bromic Heating is an industry innovator when it comes to premium outdoor heating equipment. They provide revolutionizing solutions for all your residential heating needs. With over 30 years of dedicated experience, Bromic Heating is known for its commitment to safety, reliability, durability, and awards for forward-thinking products.
Bromic Heating solutions offer a wide range of never before seen benefits in traditional gas or electric heaters and are synonymous with quality, performance, design, service, and support.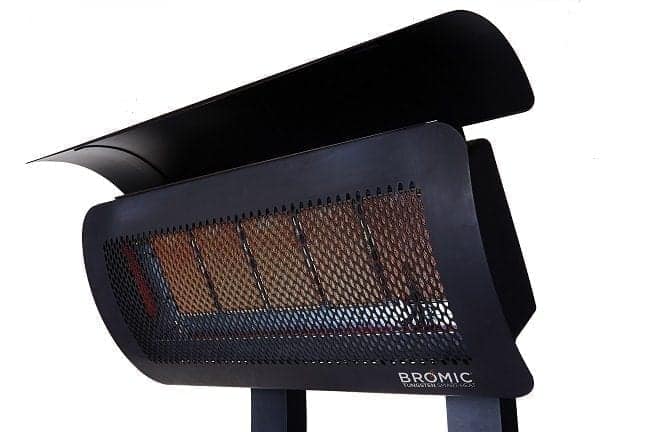 Connect with an Outdoor Expert
Contact us for more information and to discuss your backyard ideas and specific needs. Or stop by any time to visit our one-of-a-kind showroom! We're open seven days a week.