Dimensions: 76" x 66" x 32"
Spa Volume: 274 gals / 1037 L
*Limited Availability*
Introducing the Alicia® spa, the newest model added to the Sundance® Spas line up. Relieve stress with chromotherapy and hydrotherapy all in the comfort of your own home. This 2-3 person hot tub comes with 19 jets, 6 LED bullet lights and a variety of customizable features and 30 style combinations to choose from. It's low profile and compact design makes it a great addition to any backyard. Our hot tubs for sale in the 680™ Collection are available with an optional alternative insulation system. The right insulation can help to retain and regulate the temperature within your spa, creating a better-quality and more energy-efficient hot tub experience for years to come.
Alicia™ Hot Tub Specifications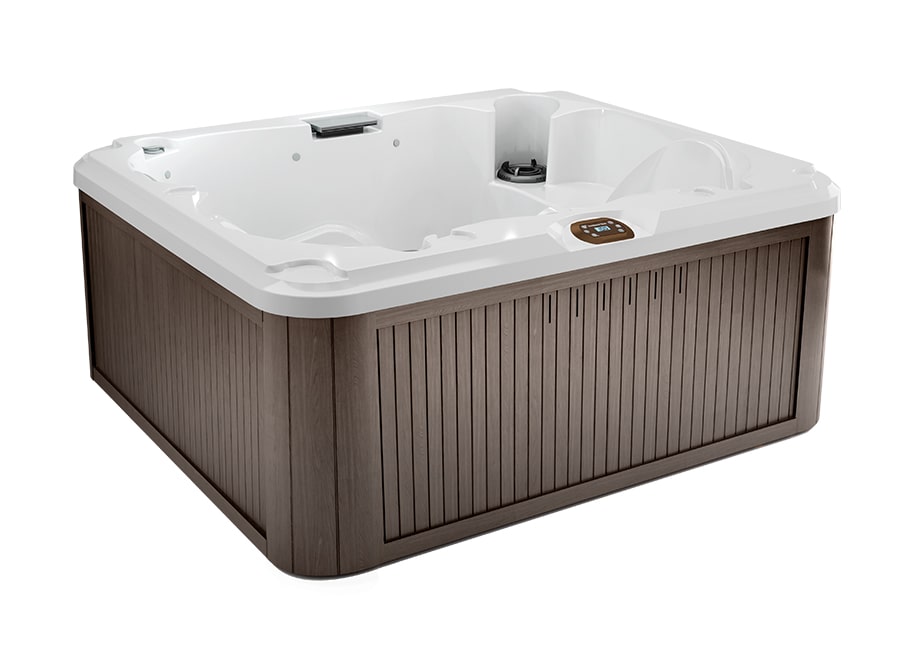 Dimensions: 76" x 66" x 32"
Spa Volume: 274 gals / 1037 L
Filled Weight: 1,261 kg / 2780 lbs
Dry Weight: 223 kg / 492 lbs
Primary Pump: 2-speed/2.5 hp continuous
Filtration: CLEARRAY® UV-C Technology + Filtration
Filters: 50 ft² filter cartridge system
240 VAC 60 Hz @ 40A, 50A or 60A
Want to learn more about this hot tub?
Classic features coupled with Sundance® Spas craftsmanship surround you with a hydrotherapy experience that leaves you feeling good.
CLEARRAY® Filtration
Treat water with the power of nature-inspired UV-C technology to neutralize waterborne pathogens, resulting in clean, fresh water.
Lighting and Waterfalls
Standard lighting brightens up the interior and soothing waterfall adds ambiance.
Controls
Simplified LED control panel streamlines spa functions.
Plug and Play Model
Can be plugged into standard 120v outlet without additional electrical requirements. This does not apply for the Edison® or Peyton® models.
Want to learn more about this hot tub?