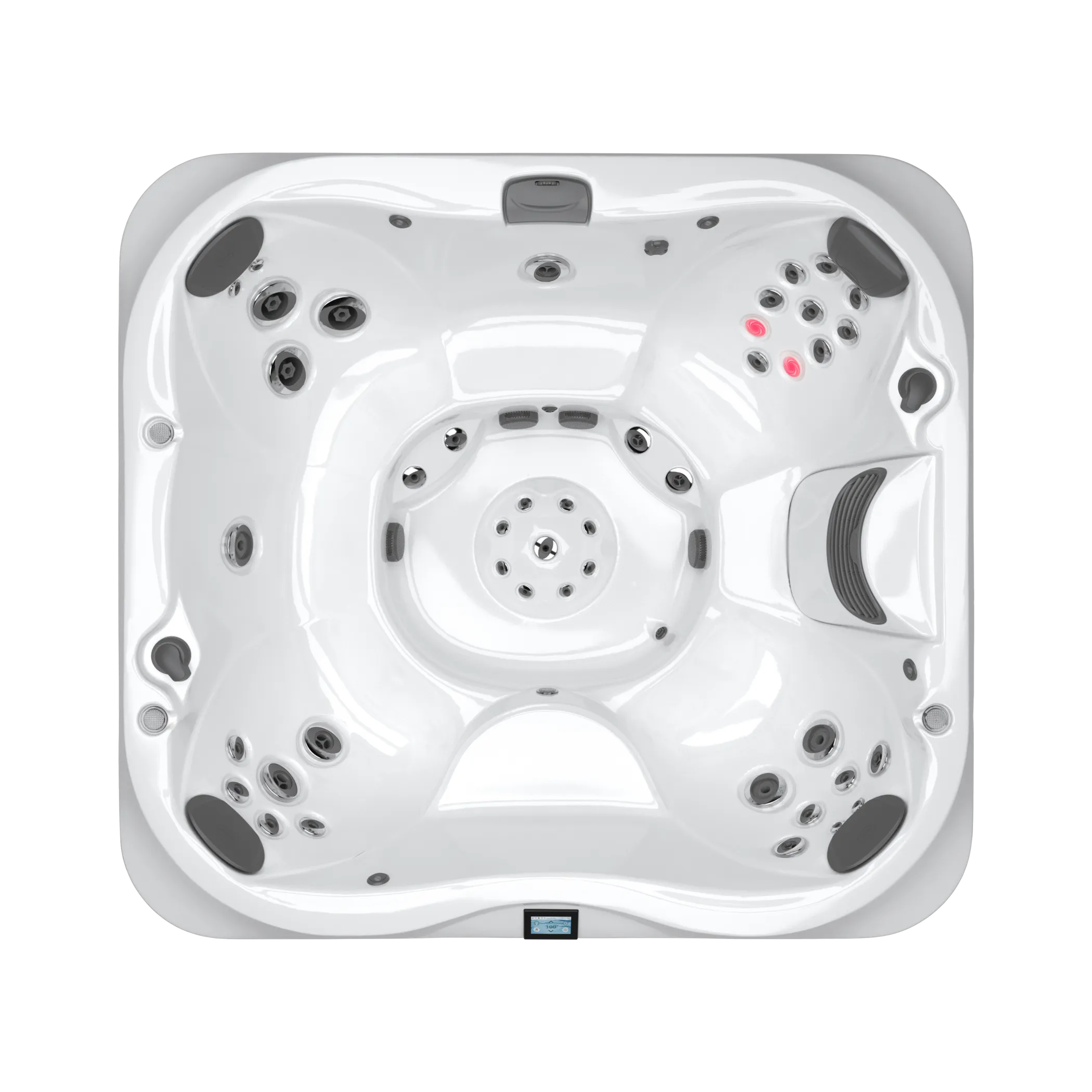 Large Comfort Open Seating Hot Tub
Watch the J-365™ Hot Tub Video
The midsize, rectangular, spacious J-365™ Hot Tub offers an open seating layout. Featuring the PowerPro™ jets, a HydroSoothe™ no-splash jetted massage pillow and PowerPro™ Therapy Seat for relaxing massage guaranteed to relax and rejuvenate you. The sophisticated ProFinish™ cabinetry with optional corner accent lighting rounds out this spacious hot tub.
Features of the J-365™ Hot Tub
Jacuzzi® Hot Tubs are equipped with a variety of jets that contribute to an exceptional hydrotherapy experience. PowerPro™ Jets come in many varieties, targeting different areas of your body with premium hydromassage, from tense shoulders to sore calves.
Optional Features of the J-365™ Hot Tub
The SmartTub™ System can help you take an advanced approach to hot tub ownership. Connected via an app, you can monitor, control and interact with your Jacuzzi® Hot Tub from afar. Not to mention access to a number of helpful resources and support.
Learn More
Designed with safety in mind, the exterior lights installed into each Jacuzzi® Hot Tub can help guide you when entering and exiting the hot tub after dark. This exterior illumination can also contribute to the style and atmosphere of your backyard space. Complete with LED technology, these lights last longer and cost less to operate.
Your Hot Tub at Your Fingertips
Connect via a smartphone app to monitor and control your hot tub from afar, with the SmartTub™ System.
Browse the J-300™ Collection
Explore the J-300™ Collection from Jacuzzi® Hot Tubs. Ask our spa experts about these hot tubs at our showroom in Scottsdale, Arizona.
Contact us for current specials and sale pricing.
Please provide your contact information and we will be sure you are informed of all specials and sales.