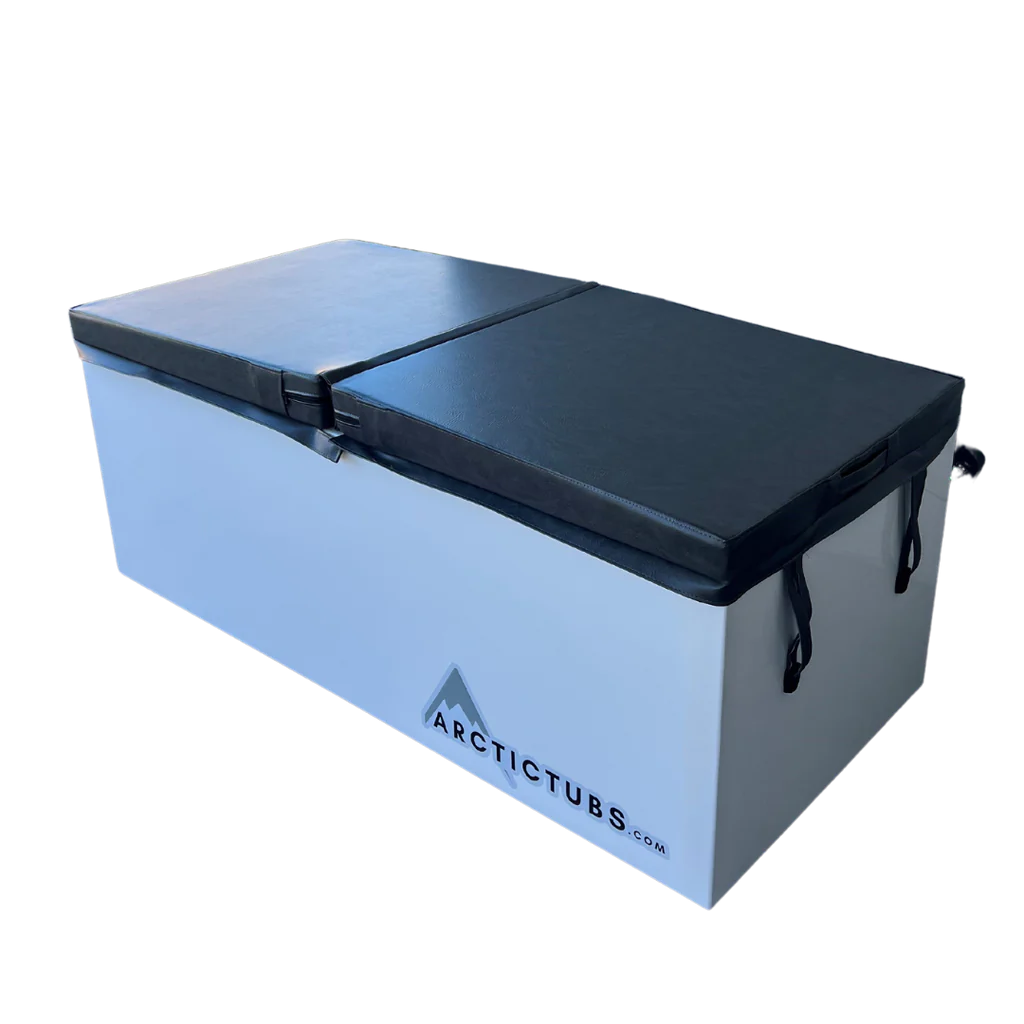 The Arctic – Commercial Option
67″ tub can accommodate an average 6'3″ person
73″ tub can accommodate people over 6'3″
Active Aqua 1 HP is indoor/outdoor and can accommodate several plungers per hour. Set temperature down to 39°
EcoPlus 1HP is indoor/outdoor and can accommodate several plungers per hour. Set temperature down to 36°

About the The Arctic – Commercial Option
The Arctic cold plunge tubs are built with high-quality materials that ensure durability and longevity, making them a practical investment for any setting, including residential, commercial, or recreational facilities. Overall, the Arctic cold plunge tubs provide a refreshing and therapeutic experience that can help improve your health and well-being. Whether you're seeking adventure, relaxation, or a unique way to improve your health, an Arctic cold plunge tub may be just what you need.
Overpowered Circulation Pump
UV Ozone Generator
20-micron Filtration System
Standard Hose-Bib attachment for easy draining
2 drains + 2 returns to maximize flow rate
Spray Foam insulation and wrapped vinyl tubing
Protective cover to hide components
Lockable, insulated Cover
Frequently Asked Questions
Cold therapy has been scientifically demonstrated to provide remarkable advantages, such as decreasing inflammation, enhancing metabolism, accelerating post-workout recovery, improving sleep quality, elevating mood, increasing energy levels, boosting the immune system, and many other benefits.
We have designed our product to be incredibly easy to set up and use. Most installations take less than 10 minutes! All you need is a stable surface that can support up to 1,000 lbs, a nearby GFCI 110 outlet, and a hose. There is no need for complex plumbing fixtures or drains. Our product is super simple to use!
When we conducted a test on our chiller units, we placed a microphone in front of them and recorded the noise levels. The 1/4HP unit registered 55dB, while the 1HP unit registered 60dB. When the chiller is running and actively cooling, it produces a sound similar to a mini-fridge. This noise is caused by the fan that disperses heat out of the water. When the chiller is not actively cooling, you will hear the sound of the water in the tub circulating, which resembles the sound of a stream with slightly rippling water. However, with the cover on, the water movement is significantly less noticeable.
Complete the form and one of our specialists will be in touch with you shortly.