Imagine Backyard Living offers you a range of backyard hot tubs and swim spas that make hydrotherapy affordable and easy. A fully-functional Hydropool Swim Spa can offer a cost-effective solution to an otherwise time and money-consuming pool that can sit dormant for weeks at a time. The self-cleaning systems make spa ownership a pleasure. Having easy access to effective hydrotherapy sessions are also a perk. The benefits don't end there. By simply soaking in a hot tub or swim spa for as little as 20 minutes several times a week, you can feel the lasting effects of hydrotherapy, long after you exit the water. Hydrotherapy is the combined effect of buoyancy, heat and massage, which can lead to a wide variety of health benefits.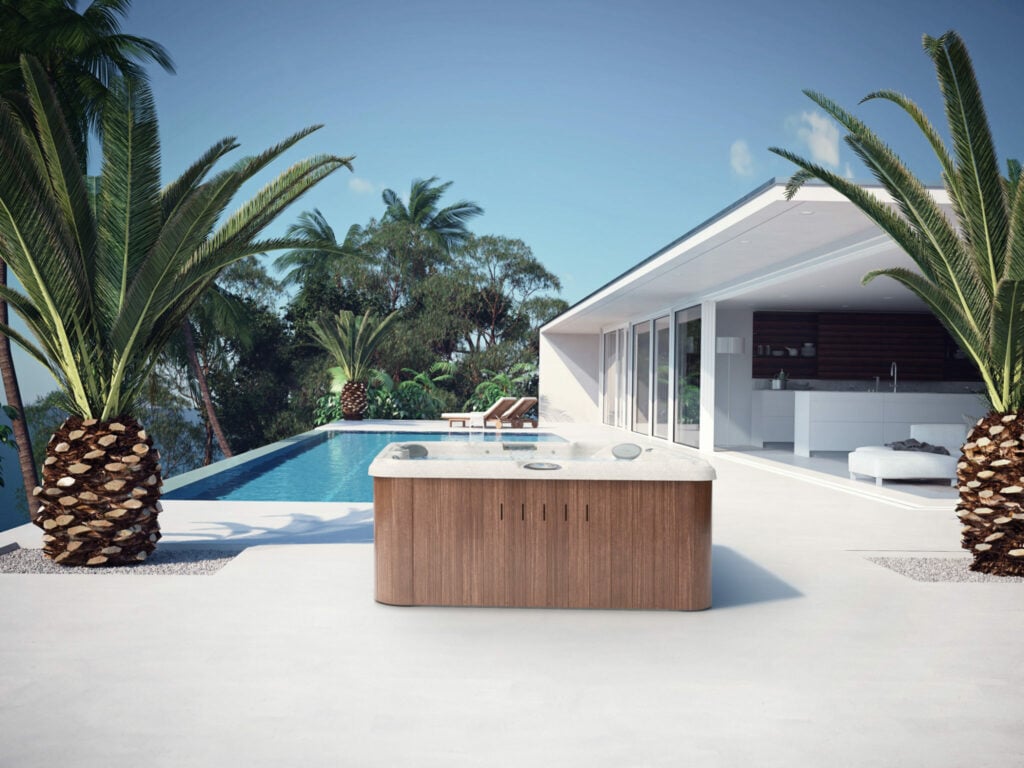 TREAT AILMENTS
Hydrotherapy is the act of using water to treat physical ailments such as sore muscles, diabetes, arthritis and stress. Backyard hot tubs and swim spas make hydrotherapy sessions that much easier and more convenient, as you don't have to travel near and far for treatment.
Instead, simply head into the comfort of your own backyard. Sit back and relax, as the gentle, yet powerful, jets work away at some of the most stress and tension-prone areas of your body.
NATURAL HEALING
The power of soaking in natural hot springs has been passed down from ancient cultures, around the world, which used hydrotherapy to treat musculoskeletal disorders, muscle and joint pain and insomnia. Soaking in a modern hot tub or swim spa can offer you the same result, only from the convenience of your own backyard! Hydrotherapy is even used in the mental health, sports medicine and physical therapy fields. Those who have suffered a minor muscle or joint injury may find a better quality and faster healing process when the regular use of a spa is involved. The buoyancy of the water helps to lift pressure from the affected area, while the heat and massage help the area to relax and soothes tension. This creates the perfect environment for movement and stretching, which can help to improve flexibility, range of motion and blood flow.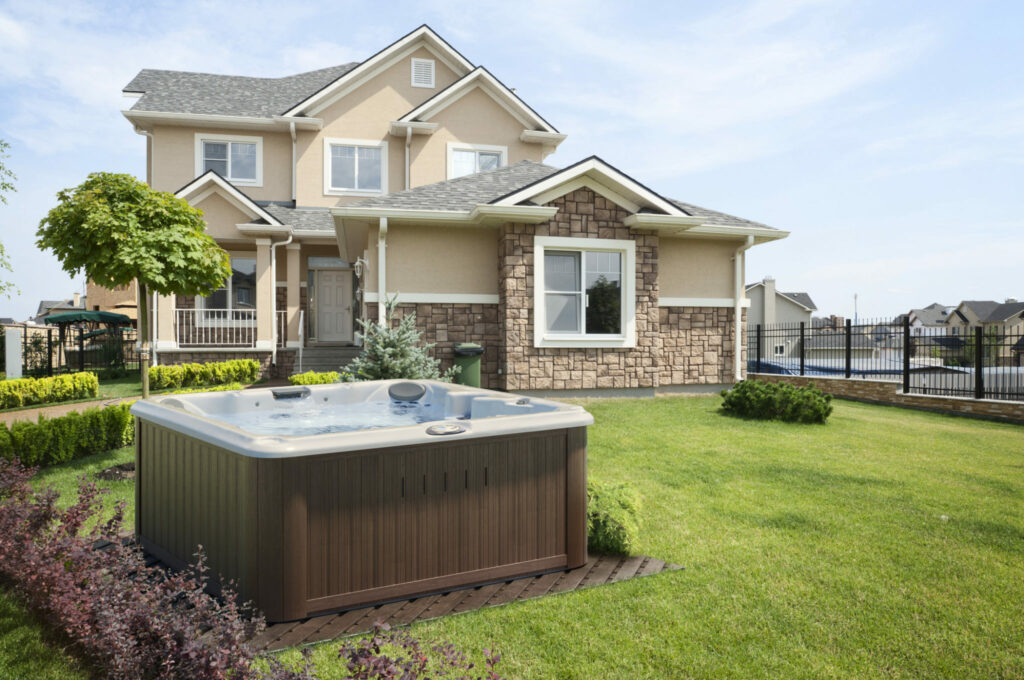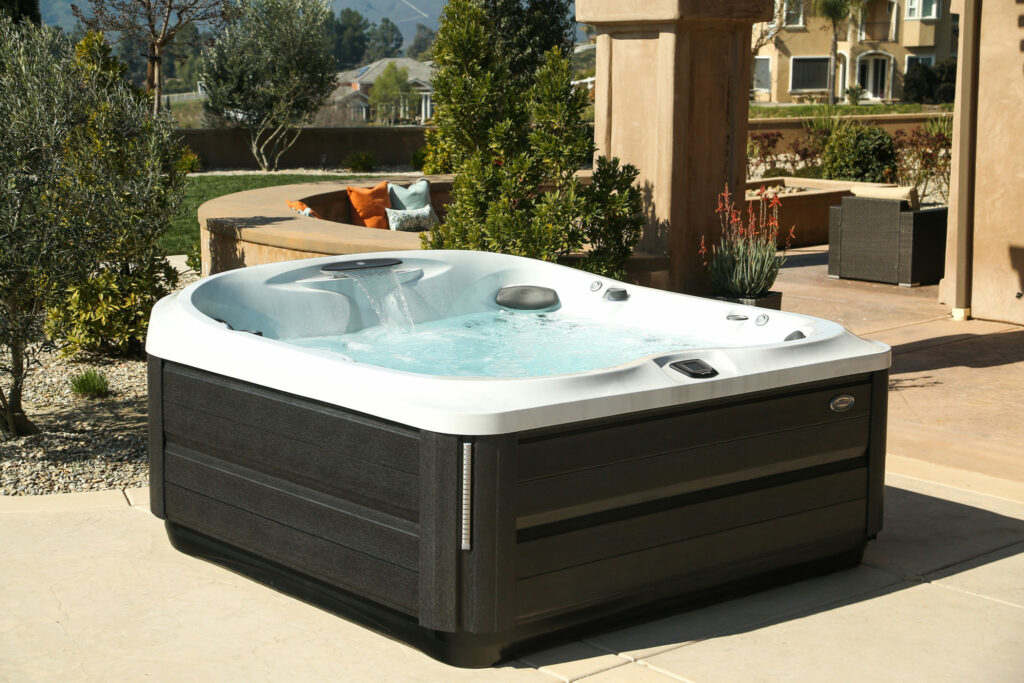 RELAXATION
The art of hydrotherapy can also be used to alleviate stress, helping you to slow down, relax your body and mind, and even meditate if you so wish. A daily home spa wellness routine can help to reduce stress levels, in a tranquil and calming setting, as you need it. Although we do recommend soaking in your spa even if you aren't feeling stressed, as a way to promote a stress-free lifestyle and prevent the feelings of stress from sneaking up on you.
SWIM EVERYDAY
Swim spas offer the perfect way to swim every day, since it can be used in every season of the year. A swim spa can create a swim current that will help you to focus on your stroke technique, through a strong current streaming through a jetting system found at the far end of the swim spa. This stream of water makes it possible for users to swim, walk or jog against the resistance of the flowing water. The fluidity of the swim current can be adjusted and personalized for each individual in the family. This provides you with a way to combine your hydrotherapy session with some soothing and low-impact exercise.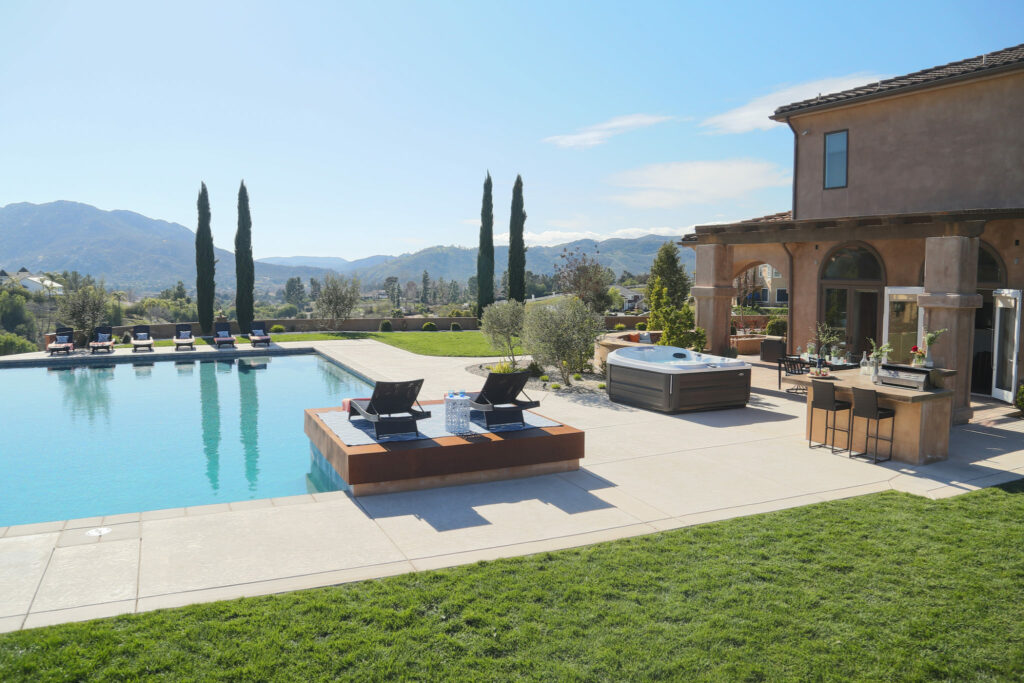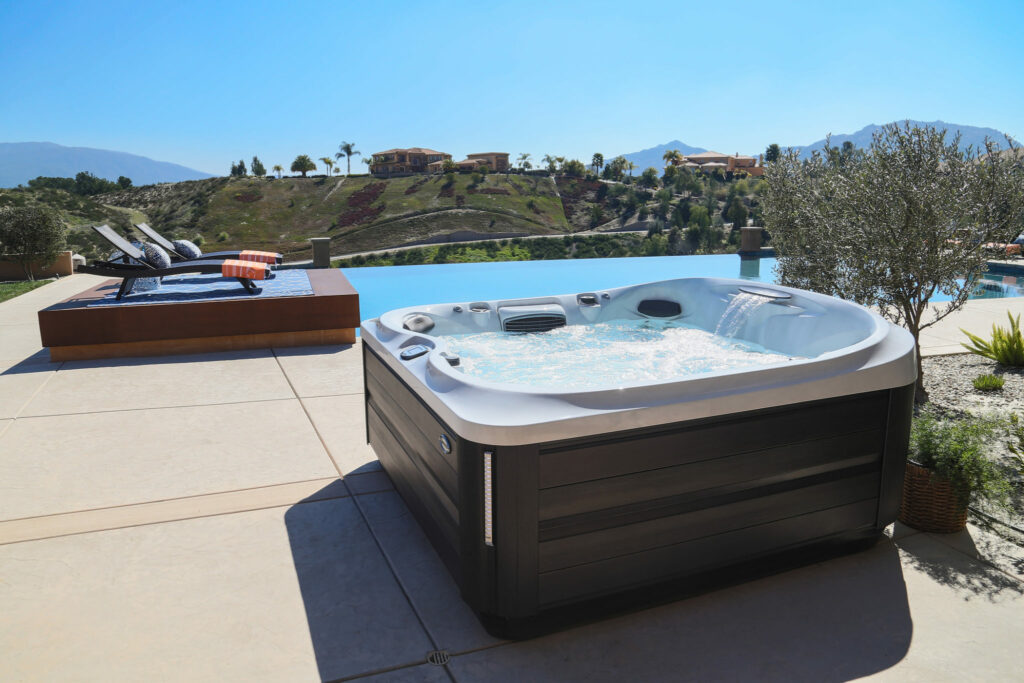 BOOST YOUR EXERCISE REGIMEN
Get the full benefit of your exercise routine by combining it with hydrotherapy. Studies have shown that recovery exercises, such as Pilates and calisthenics, coupled with water therapy, can offer an even deeper, more-effective exercise session. Low-impact exercises, like water aerobics and hot tub yoga, can be done in the comfort of your own home. Enjoy the buoyancy effect of water immersion, as it decreases the impact of gravity on your joints.
Find Your Dream Spa Today
While visiting a day spa, exclusive hotel spa retreat or expensive resort spa and soaking in a hot tub or swim spa can help to improve your overall health, at-home spas are a more affordable and convenient way to do this and get better results! Your home spa, from Imagine Backyard Living, can help to prevent and manage health conditions, manage aches and pains, reduce stress, and improve sleep patterns, all by way of hydrotherapy. While there are no short cuts to fitness and better health, a regular soak in a hot tub or swim spa can help you to recover faster, lessen tightness, feel more relaxed and will give you a boost of life-changing energy.